Jared and I are doing everything we can to spread the word of what it is like here for those that have left Ukraine to raise more funds. The news shows the war, but it doesn't really show the "what happens next" to those forced to leave. Food, shelter, jobs, education, all this is taken for granted until its ripped away in a single moment. So whenever we can we spread the word by any platform we can. Here is a lit of the different interviews we have organized so far
Level Up with Gene and Jay
Hosted by two Minnesota guys, Level up with Gene and Jay were kind enough to have us on and let our story reach more people. We talked about what we are doing to help those displaced by the war. Nastia was also on and able to talk about their travels from Kyiv and what it was like before they left.
The Otago Daily Times
Jared was interviewed by his local newspaper in New Zealand. The story made the front page of the paper.
He was also interviewed by Newstalk ZB national radio station for a couple of on the hour snippets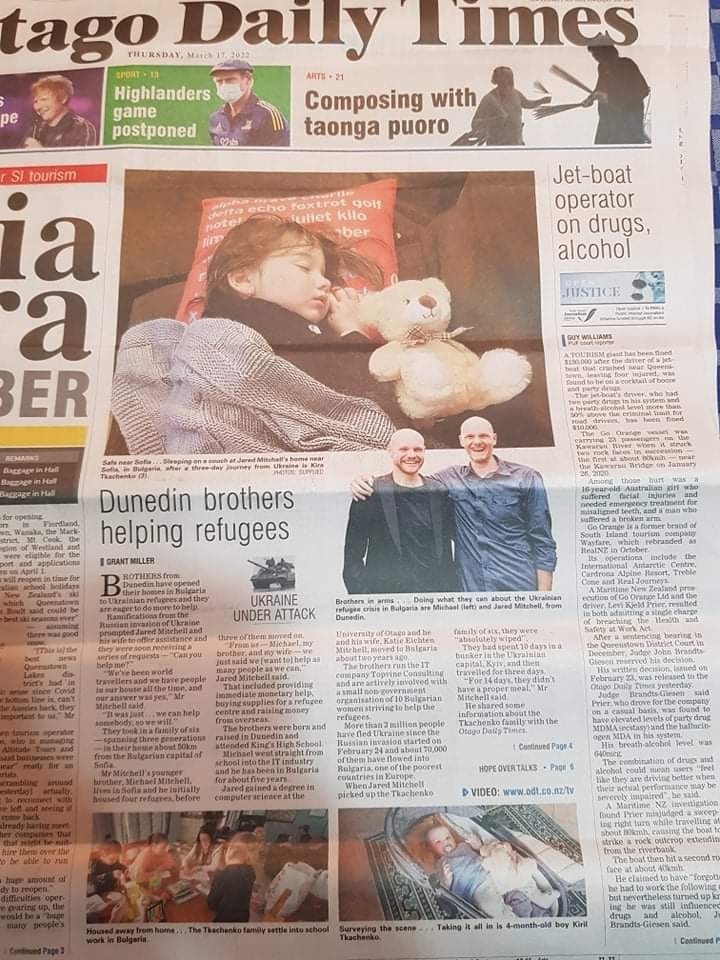 Actual No Media Outlet in Bulgaria
A report was also done (in Bulgarian and Russian) from our house, interviewing Nastia about the road to Bulgaria. Sadly I do not have the translation of what was said but the emotions tell it all