Katie is getting multiple messages. We have a family lined up to take the rooms at our place, but what about the other families? How can we help more? Mike, what do you think about turning one of our office rooms into a bedroom?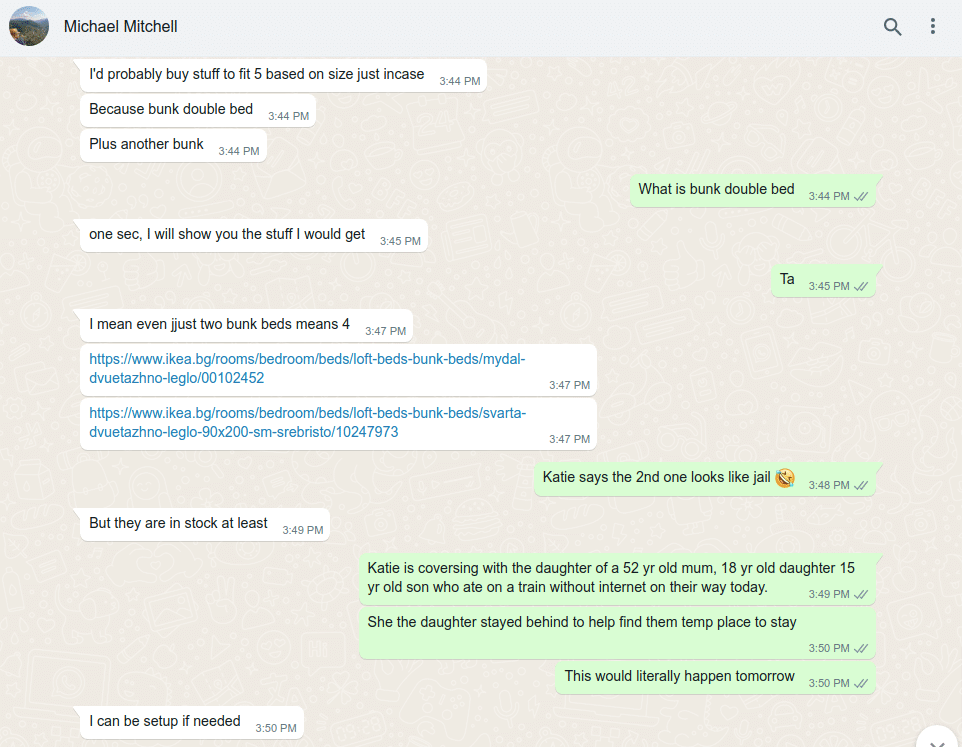 The next day Mike and Viki hit Ikea up and what was once my meeting room in the office is now ready to comfortably sleep 4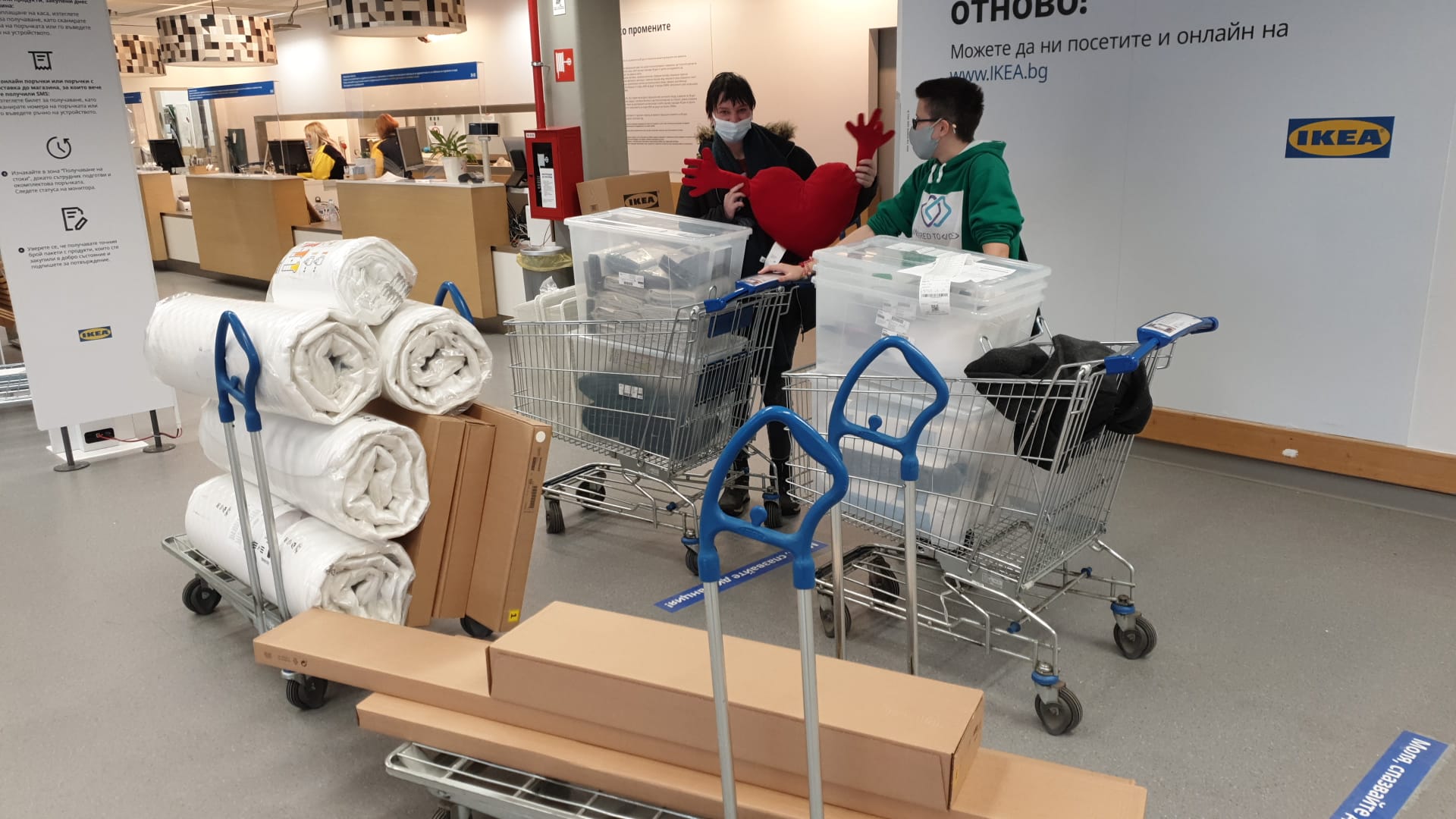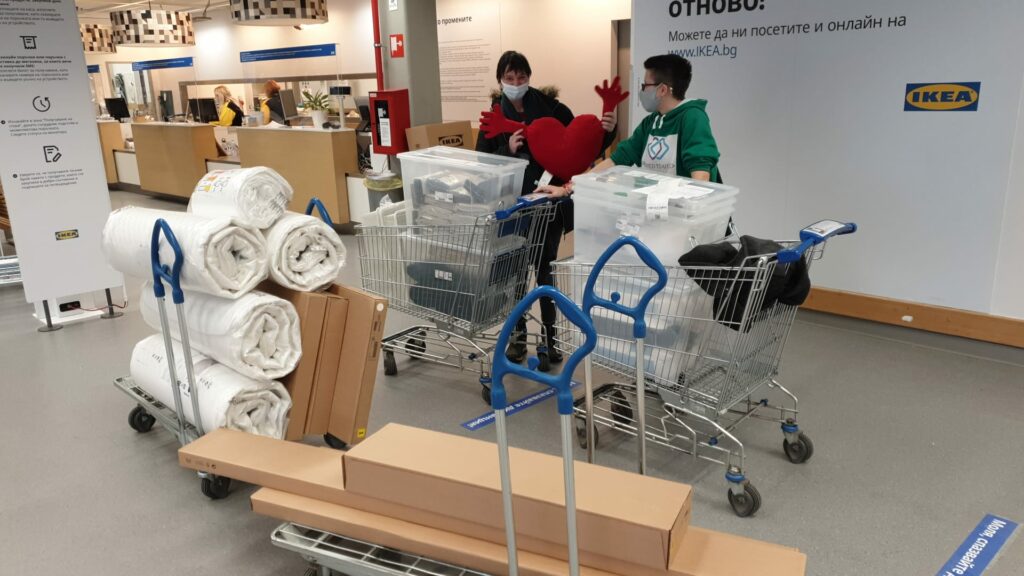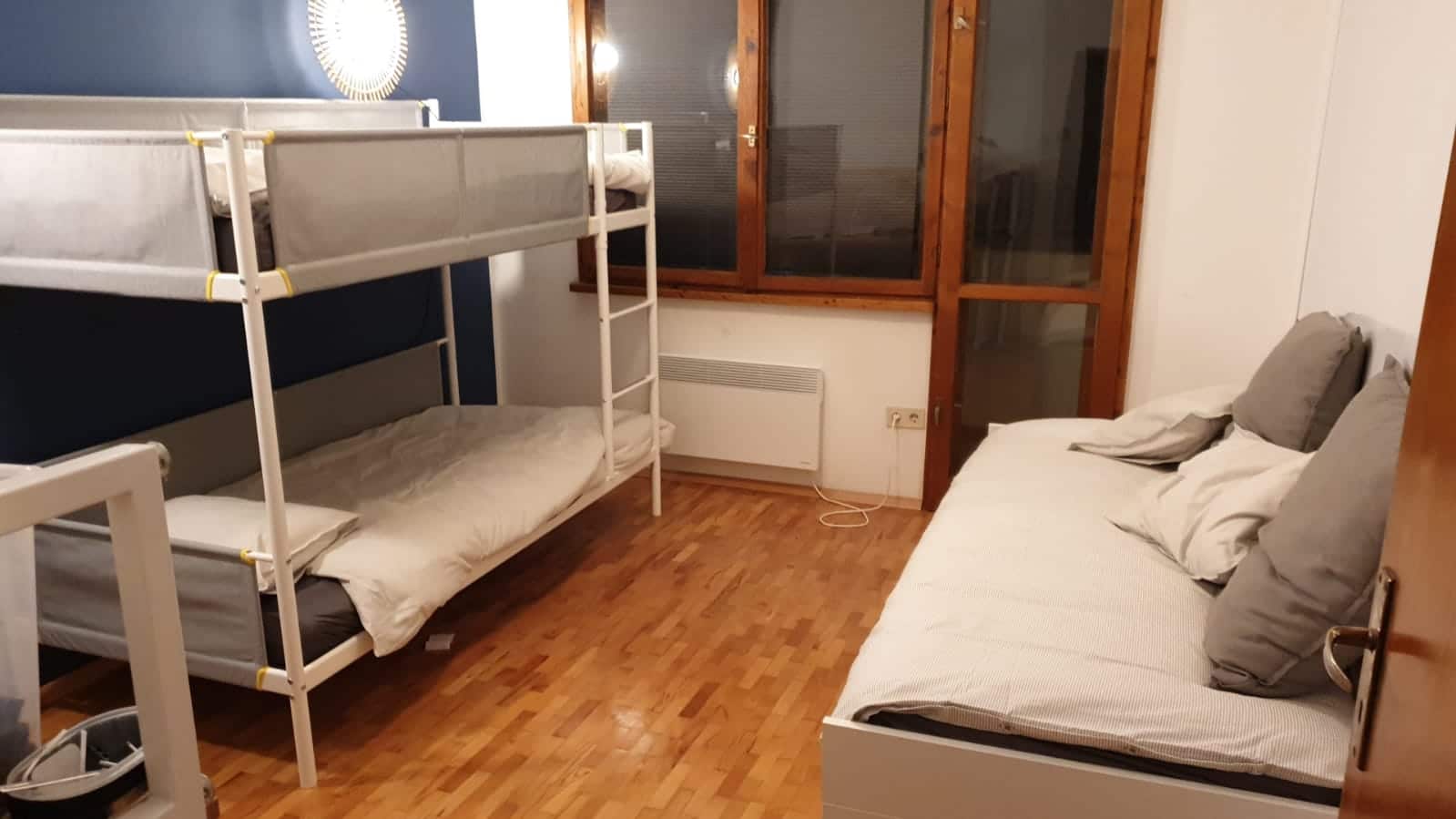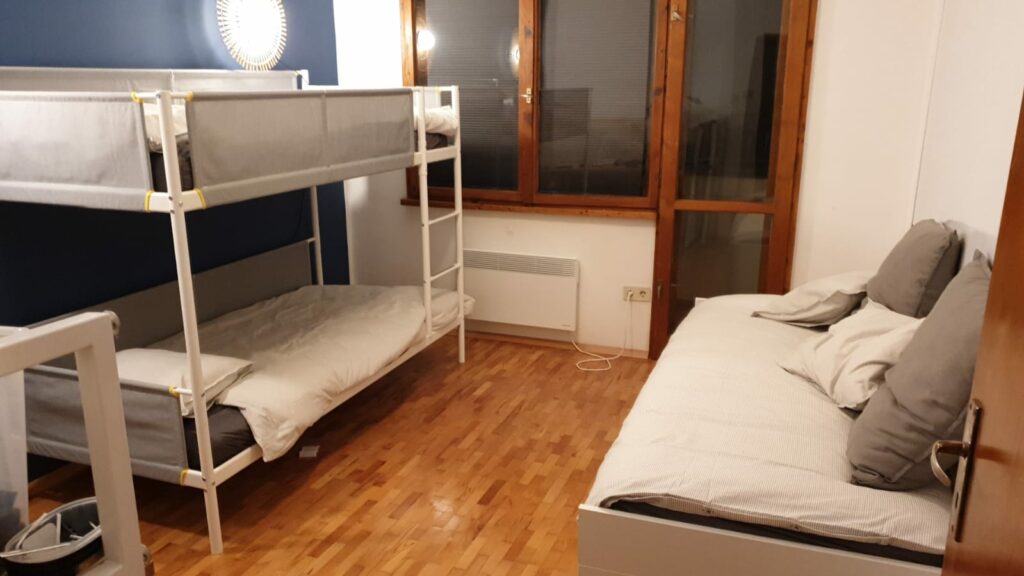 Кейти получава множество съобщения. В очакване сме на семейство, което да настаним в предоставяните от нас стаи, но какво ще се случи с останалите семейства?
– Майк, какво мислиш по въпроса да превърнем една от стаите в офиса в спалня?
Виж първата снимка, която е screenshot от разговора между Джаред и Майкъл.
На следващия ден Майкъл и Вики отидоха в Икеа и това, което беше стаята ни за срещи, се превърна в спалня, в която удобно да се настанят до 4-ма души.
Виж последващите снимки, за да разбереш как преобразихме стаята ни за срещи в офиса.